Based on some of the big deals cut by Irish companies in 2016, there are a lot of businesses that are likely to go on to do great things over the coming 12 months.
Here is the Fora team's guide to the most promising firms to keep an eye out for in 2017:
Arklu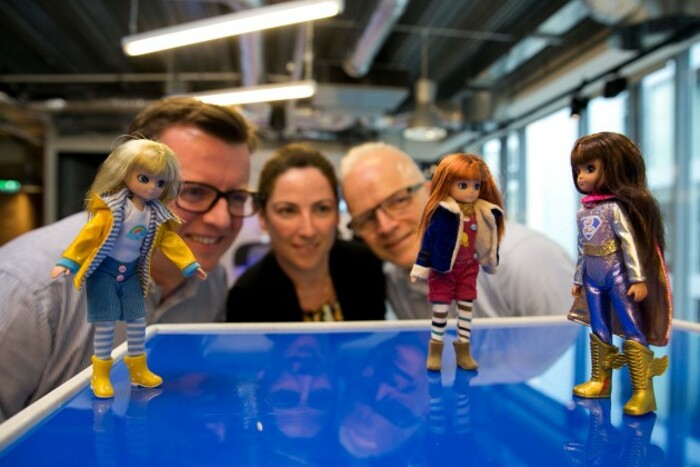 Source: Shane O'Neill Photography
The year gone by was a successful one for the Donegal-based toymaker. In July it was announced as the winner of Google's latest Adopt a Startup programme for Ireland and it also signed a publishing deal with children's books giant Penguin in mid-October, with the first books set to be launched in May 2017.
2. Nuritas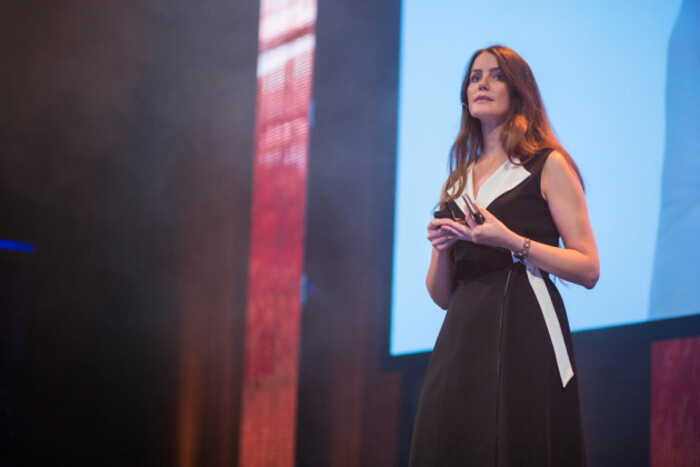 Source: Sebastiaan ter Burg
Some interesting names have put their money behind the biotech startup, which is isolating active ingredients in food that can help improve human health. Billionaire Salesforce founder Marc Benioff, Bono and The Edge have all dipped into their pockets to fund the company, founded by Nora Khaldi, and the young firm has already discovered a peptide that has the capacity to kill the bacterial infection known as MRSA.
3. Deposify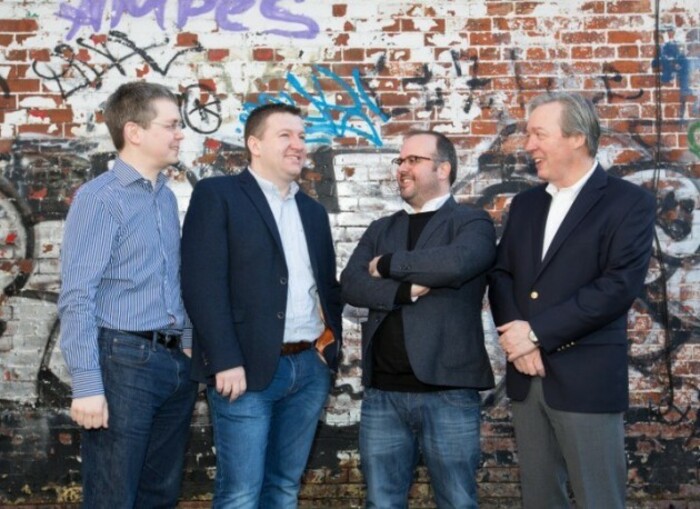 Source: Deposify
This fintech startup likes to think of itself as 'PayPal for deposits'. Earlier this year it raised over a million euro in venture capital funding and also signed a deal with Irish property management startup Property Button, which has the potential to bag Deposify nearly €3 million a year in revenue. In 2017, the payments company's service will be used in roughly 50,000 deposit transactions in the UK and Ireland, which together are worth up to €100 million.
4. Movidius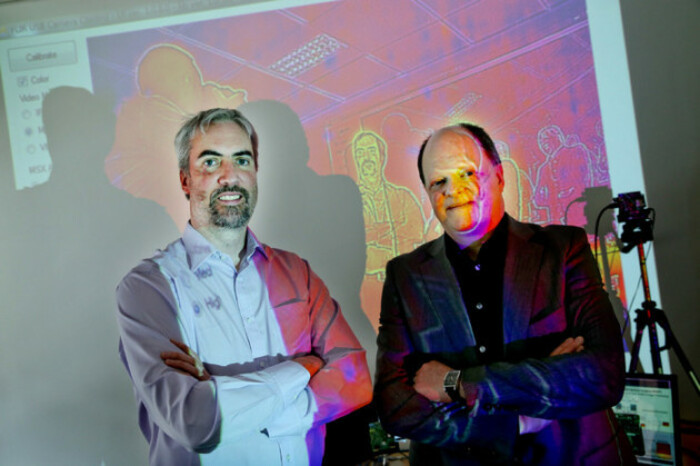 Source: Maxwell Photography
One of the bigger success stories from last year, the chip designer made the news when it was confirmed the company was going to be purchased by Intel in a deal worth at least €300 million. Intel said that the Irish company will help speed up its work in emerging technology markets, such as artificial intelligence and Internet of Things.
5. Intercom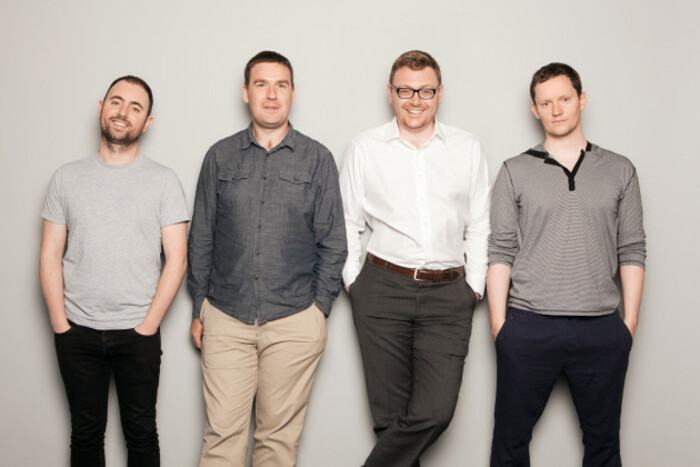 Source: Intercom
The four Irishmen behind customer service startup Intercom saw their company hit new heights in 2016. After completing a series C round of $50 million in funding, total investment in the startup now stands at $115 million. It is thought to be closing in on so-called unicorn status – a venture capital-backed startup priced at $1 billion or more. The company also opened a new Chicago office and ran a series of events, called 'Inside Intercom' across the world to showcase its tech products.
6. Chopped
Source: Shane O'Neill Photography
Healthy fast-food chain Chopped had a busy year opening more outlets across Dublin, while also spreading its wings outside the capital by opening in Newbridge, County Kildare. The company's co-founder Brian Lee told Fora earlier in the year it is now eyeing up an expansion to the UK in 2017.
7. Wyldsson
Source: Joe Keogh Photography
This food startup achieved what many before it have failed to do – it ran a successful Kickstarter campaign to fund a new product line. It actually reached its funding goal twice over, surpassing its €5,000 target to wind up with just over the €10,000 mark.
8. Teamwork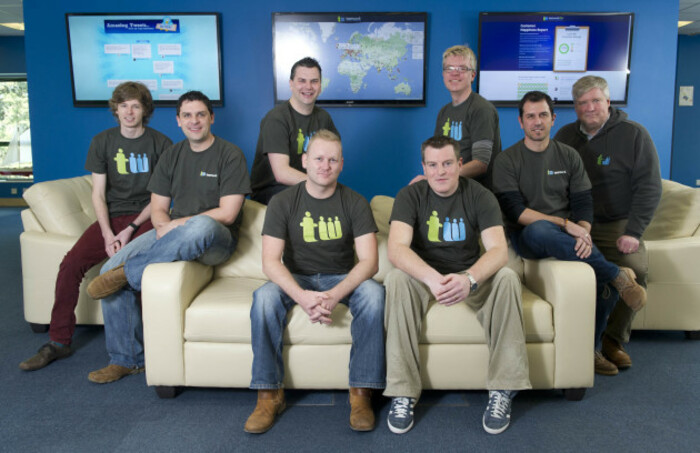 Source: Gerard McCarthy
The Cork software firm made a lot of noise in 2016 by opening a new office (complete with slide), launching an incubator for SaaS startups and announcing plans to hire 50 new staff to fill up the new space. The company is also hiring for a senior software engineer out in Sofia, Bulgaria, which hints that further expansion at the company's operations could lie overseas.
9. XSellco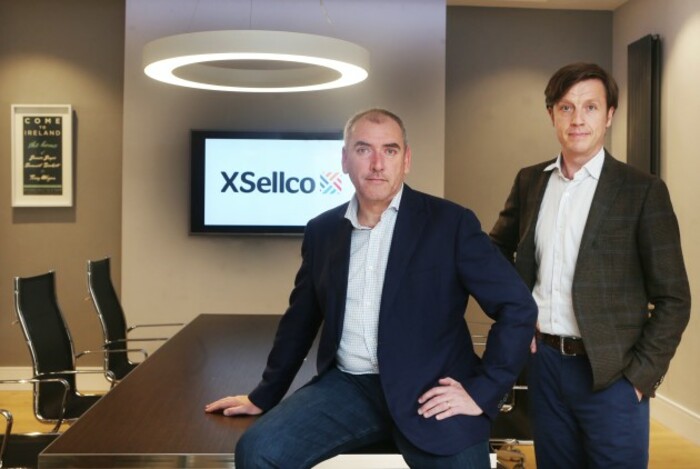 Source: Xsellco
The e-commerce software firm XSellco, which was founded by Hostelworld founder Ray Nolan, poached two senior employees from Irish travel startup Boxever and media company Storyful during the past year. The startup has also grown its headcount from 6 to 40 employees since 2015.
10. Cohort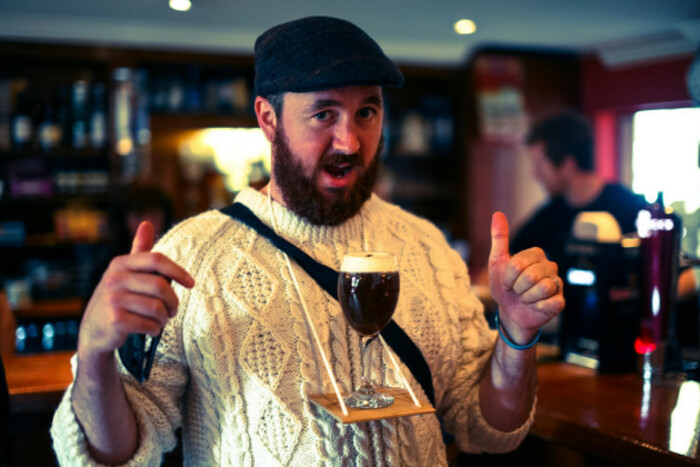 Next year looks like it could be a big one for Cohort, the latest company being cooked up by serial tech entrepreneur Eamon Leonard. According to his Twitter feed, the company, which is developing an app to help people make better use of their network, reached a funding milestone recently, which means it's likely that a full version of the app could be released before long.
11. BHSL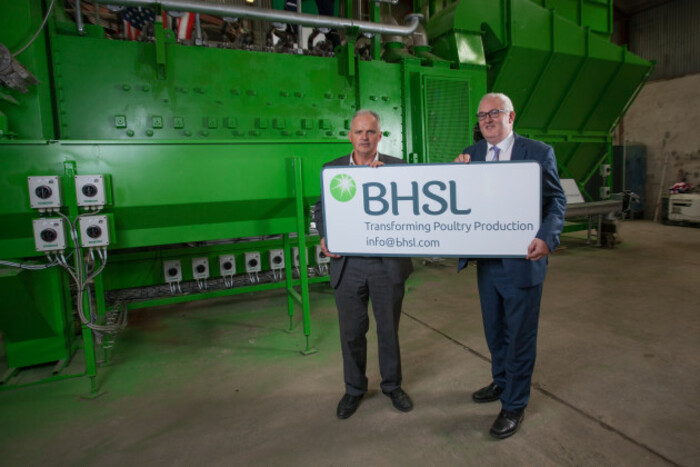 Source: BHSL
Founded by Jack O'Connor, a poultry farmer-turned-entrepreneur, BHSL has developed technology that turns chicken manure into a source of fuel and heating for farms. The company recently announced that it completed €13 million in UK sales this year and appointed ex-Kerry Group chief executive Denis Brosnan as chairman, with O'Connor telling Fora it will be hunting for €7 million in funding to help boost its global sales in 2017.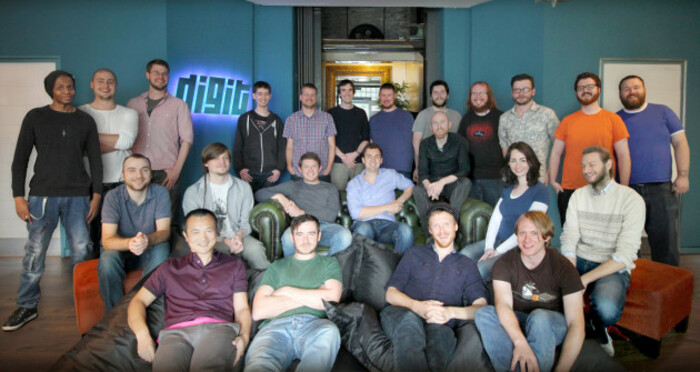 Source: David Donoghue
It has been a quiet year for Digit Games Studios on the announcements front, but the games developers that produced the popular Kings of the Realm app-based game have been busy working on a new Hollywood-based title that is set to be released in 2017.
13. Voxpro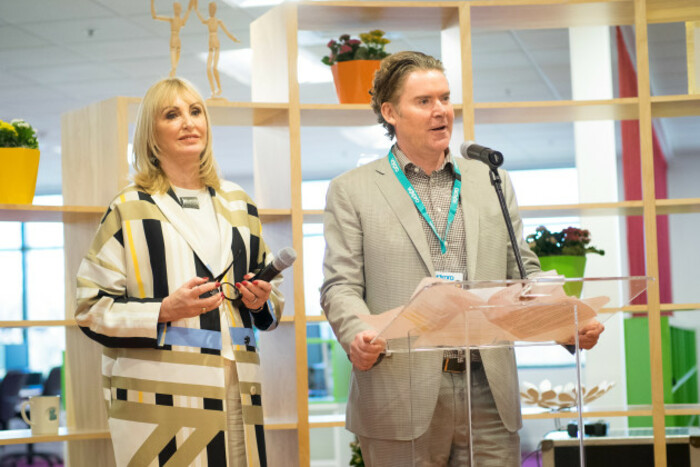 Source: Voxpro
Since Cork-based Voxpro switched tack from being a paging company to operating specialised call centers for international clients a few years back, it has been on a huge expansion drive – and it kept growing fast in 2016.
The firm announced in November that it is planning to hire over 2,000 people during the next 12 to 18 months, which will take its workforce to 3,000 globally. Voxpro is also one of the few Irish companies to have developed a major presence in the US, and with its hiring drive that looks set to swell.
14. Carrick Therapeutics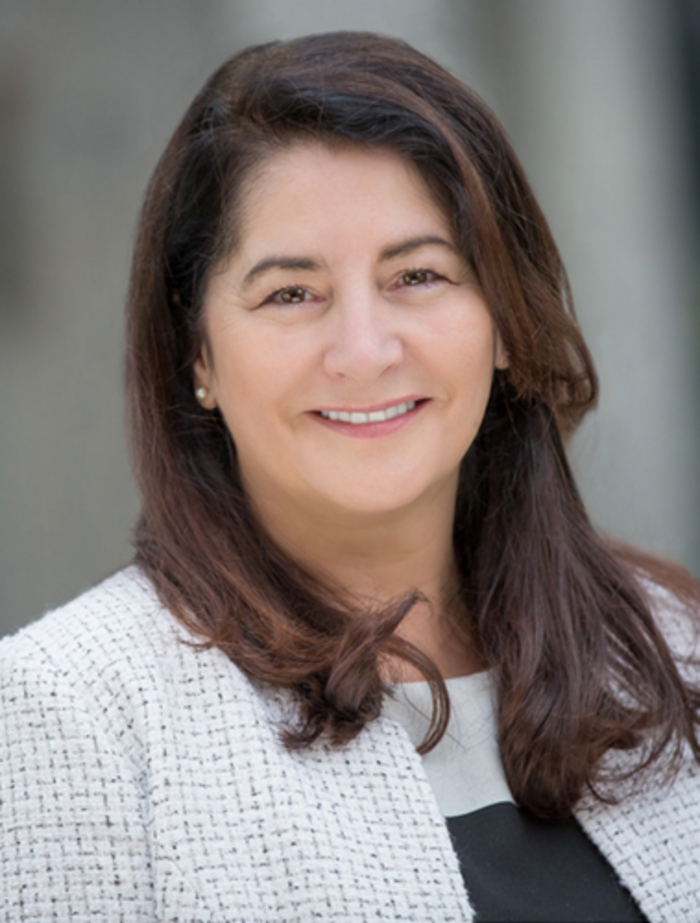 Source: Carrick Therapeutics
This firm was one of the biggest surprise packages of last year. Virtually nothing was known about Dublin-based Carrick Therapeutics when it made the huge announcement that it had raised a whopping $95 million to fund cancer research.
The company has some serious backers behind it including Woodford Investment Management, led by Neil Woodford, regarded as one of the UK's best fund managers. The company is now getting to work on treatments for colon and breast cancer, and will hopefully make some more noise in 2017.
15. Inflazome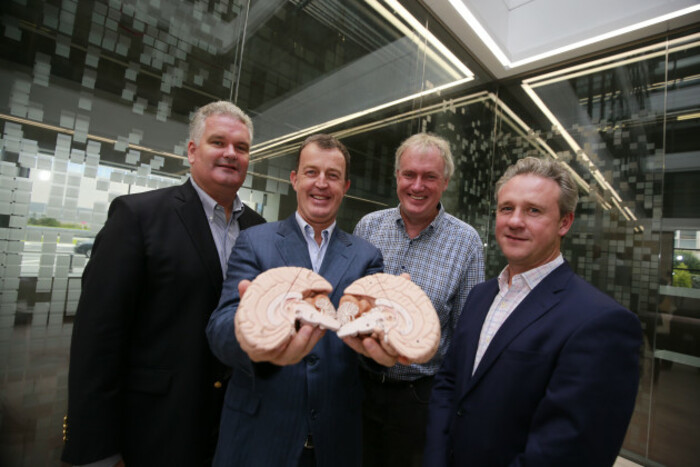 Source: Nick Bradshaw
While it might not sound quite as impressive next to Carrick's $95 million, the €15 million raised by Irish health startup Inflazome is not to be sneezed at.
The company is looking to develop treatments for chronic inflammatory diseases and has one of Ireland's brightest scientists, Trinity College professor Luke O'Neill, on board. O'Neill told us during the year that he is hopeful of selling the company at some point, so one to keep an eye on.
16. GP Wood
Source: GP Wood
It might not garner the attention like the next hot tech startup, but 2017 could be a big year for Cork timber processor GP Wood.
The low-key company is one of the most successful in its area and has just sunk €14 million into a major sawmill upgrade. GP Wood is looking to top its pre-recession heights in 2017, and if all goes well it will double in size in the coming years, which would cement its position as one of Ireland's biggest manufacturers.
17. Providence Resources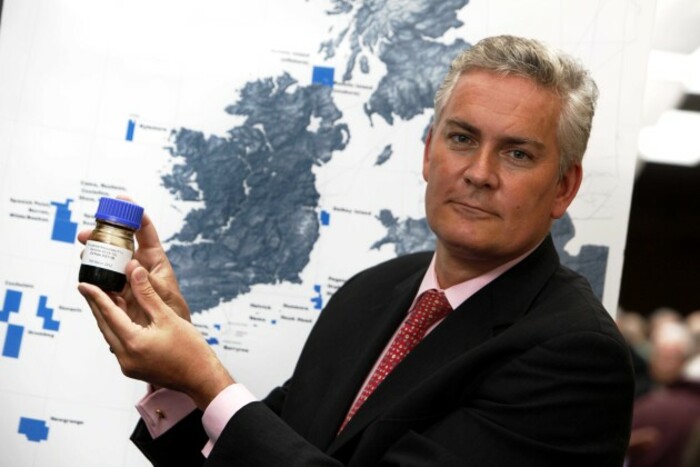 Source: Finbarr O'Rourke
2016 was a poxy year for Providence and for most Irish resource-exploration companies. Like the rest of the industry, the Dublin-based firm was struggling with low oil prices and had to suspend its shares at one point as it grappled with its debts.
However, the firm managed to raise €66 million by selling shares in what was essentially a company-saving exercise. Providence recently struck a deal to drill off the coast of Ireland in the hope of making a major oil find – and while commercial oil projects in Ireland are currently non-existent, this looks like as good a prospect as there is out there.
18. Cartoon Saloon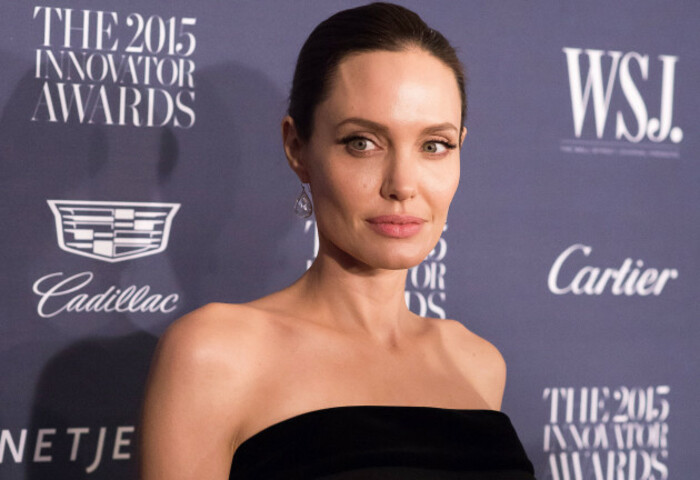 Source: AP/Press Association Images
Irish animation has been booming lately, and Cartoon Saloon has been one of the companies leading the charge. It has already produced critically acclaimed and Oscar-nominated movies in the form of Song of the Sea and the Secret of Kells.
We're expecting big things and a big fuss when the next feature film it's working on, the Breadwinner, which is being backed by Hollywood A-list actress Angelina Jolie, premieres in September.
19. Rubicoin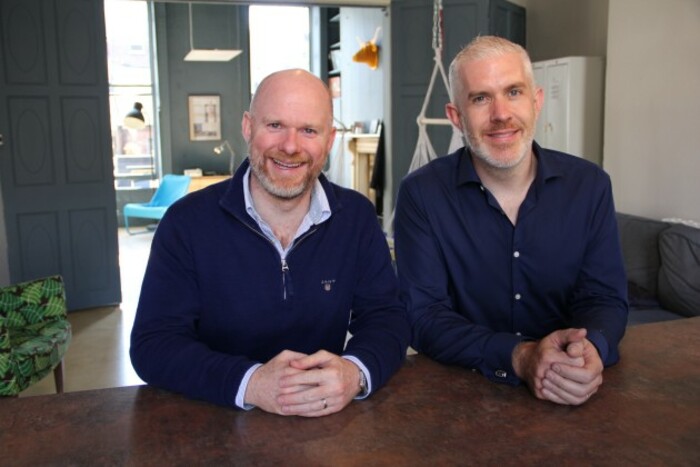 Source: Rubicoin
The fintech startup, founded by Emmet Savage and John Tyrrell, wants to turn legions of average Joes into savvy stockholders, and it raised €1.2 million in 2016 with a hit list of five international markets to target.
20. Valitacell
Source: YouTube
Early-stage Dublin medtech startup Valitacell, which produces a kit that speeds up the process for making biological drugs, is gearing up to trial its product with two of the world's largest pharmaceutical companies. Towards the end of 2016, the company also took home the overall prize in InterTradeIreland's annual Seedcorn competition, giving it a significant publicity boost coming into the new year.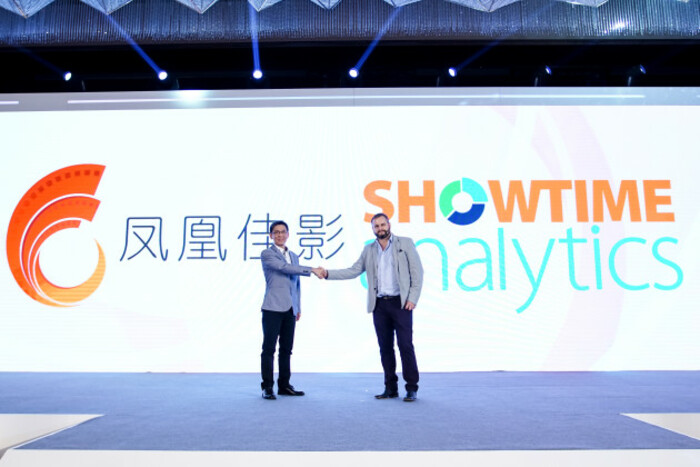 Source: Akai-Cas
At the end of last year, the startup that provides data analytics services to the cinema industry made the headlines when it netted €1.2 million from Alibaba Pictures, a group associated with Chinese e-commerce giant Alibaba. The deal gives Showtime Analytics a foothold in the growing Chinese cinema sector, which has been tipped to soon overtake the US as the world's largest movie market.
22. Wicklow Wolf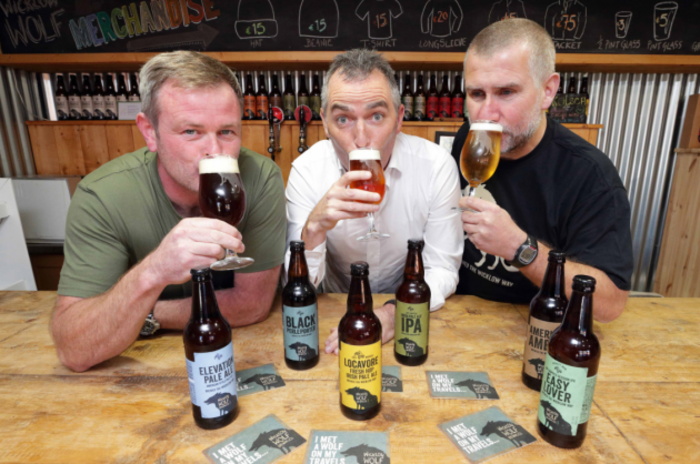 Source: Philip Leonard
The Wicklow-based craft brewer has plans to bring its popular line of beers international in 2017 after it received a €2 million round of investment in October. The company will also be increasing its production 15-fold in the coming year to keep up with demand from domestic and foreign markets.
23. Version 1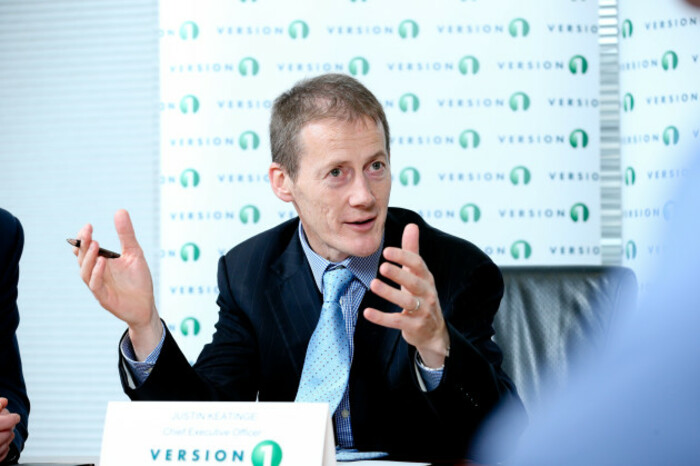 Source: Maxwell Photography
Last year, Version 1 completed two acquisitions, bringing the total number of companies it has acquired to seven since it was founded in 1996. The company also took part in the Irish Stock Exchanges IPO Ready program, which hints at the possibility of a public listing some time in the future. The firm's co-founder, Justin Keatinge, earlier this year told Fora the business was aiming for €1 billion in turnover within 10 years.
24. Genomics Medicine Ireland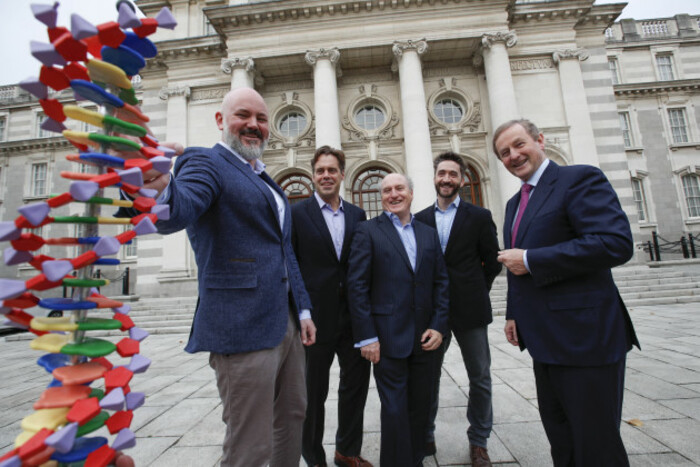 Source: Conor McCabe Photography Ltd
This Irish healthcare startup is partly bankrolled by Starbucks' head honcho Howard Schultz and, although it was only founded in 2015, it raised a $40 million series A round last year. The company is researching the genetic causes of conditions such as Alzheimer's and multiple sclerosis and will soon announce its first collaboration with an Irish hospital.
25. Teckro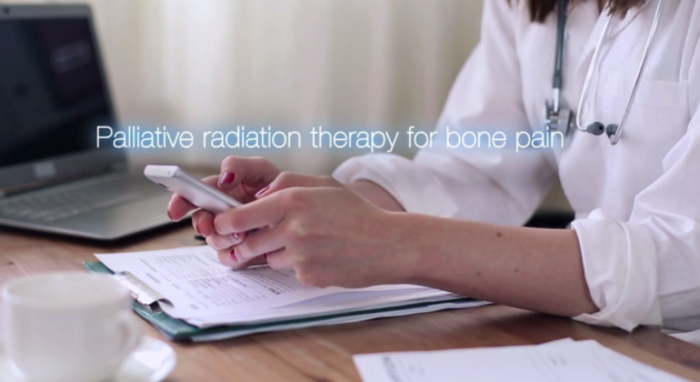 Source: Teckro
This startup had been operating under the radar for a while before shooting to prominence last year when it raised $6 million from Founders Fund, the same venture capital fund to back Facebook, SpaceX and Airbnb. The Limerick-based company is using the funding to build its product-development team.
26. Beautifi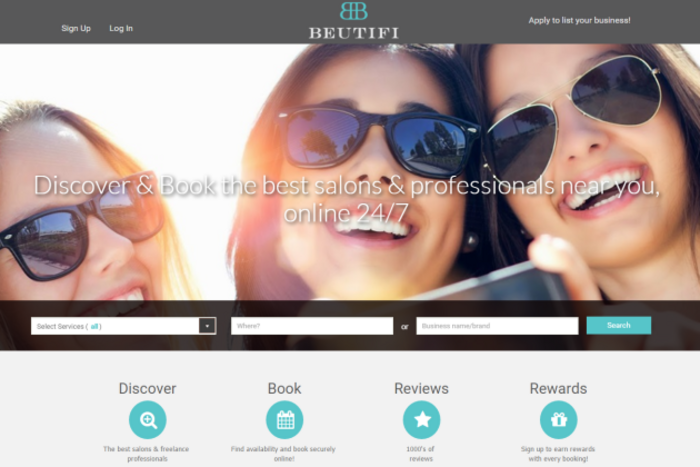 Source: Beutifi
Dubbed the JustEat of Irish salon bookings, Beutifi made a splash last year when it bought one of its biggest rivals, SalonAddicts, as part of an aggressive move into the UK. The company, which first launched in mid-2014, stated the sale would allow it to grow revenues from €2 million to €10 million by the end of 2016.
27. Brown Bag Films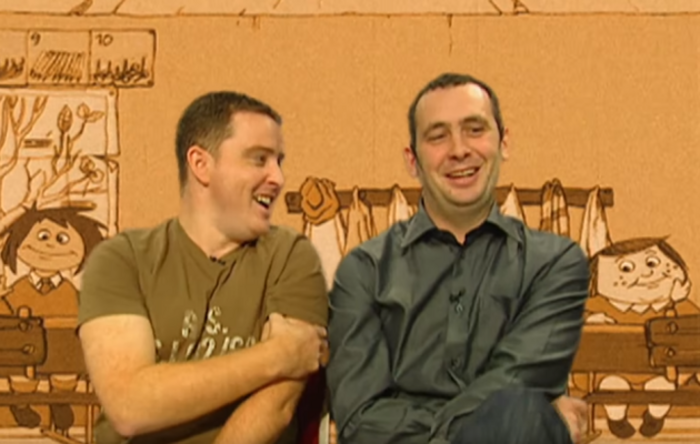 Source: YouTube
The Oscar-nominated Irish film studio went on a major hiring drive after it opened its new flagship studio in Smithfield. The company already has a studio in Manchester and an office in Los Angeles, and numbers at the Irish base are set to swell to 255. The growth in staff numbers will help the company take on further production contracts, like the one it signed to create children's television show Gilbert and Allie.
28. UrbanVolt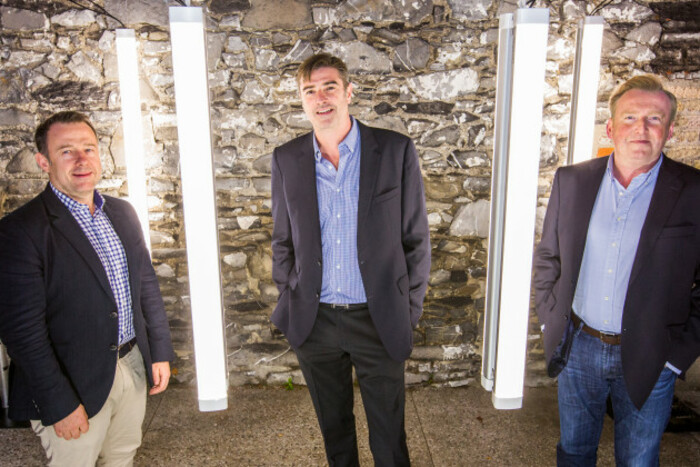 Source: Naoise Culhane
This startup, which installs energy-efficient lights for businesses free of charge and splits the money from the energy savings, signed some big deals in 2016. UrbanVolt only started trading in April, but it has already received backing from Irish rugby international and investor Jamie Heaslip, while during 2016 it signed a €30 million funding deal with Swiss sustainable energy private equity firm Susi Partners. It also agreed a partnership with Bord Gáis Energy to be the lighting provider for 30,000 of its commercial customer base.